To give a really brief answer to this question, we can say that SEO is important for SAAS platforms for the same reason that it is important for online brands and stores in general.
Without search engine optimization, your website will remain a total non-entity on the internet. Establishing authority, reliability, and popularity on the internet is not possible without SEO.
While that was the brief and concise answer, we are obviously not going to leave it at that. There's a lot of detail that we can go into, we have covered Why SEO is important for your SAAS platform? So, let's just do that moving on in this post.
What is SEO?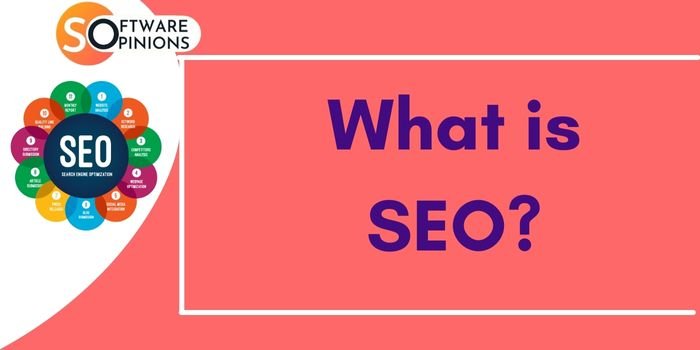 Before we move on, however, we do need to get acquainted with some basic concepts first.
So, what is SEO? It's an acronym that stands for Search Engine Optimization. SEO essentially entails all the efforts and steps taken by a website to make itself appear close to the top of the SERPs (search engine result pages) when a term relevant to it is searched.
Let's look at an example.
One of the main and major steps that websites take to "optimize" themselves for the search engine is to publish high-quality and relevant content. The search engine scans the website and understands its relevancy from the content and keywords featured on it.
Once the relevancy of the website is confirmed, the search engine starts to rank it in the listing. As the relevancy gets more and more established, the website starts to get closer to the top of the results. Once it is near the top, it is found by a lot of online users and, in turn, it gets more traffic.
So, in a nutshell, this is the logic and the whole gimmick behind SEO.
What Are SAAS (Software as a Service) Platforms?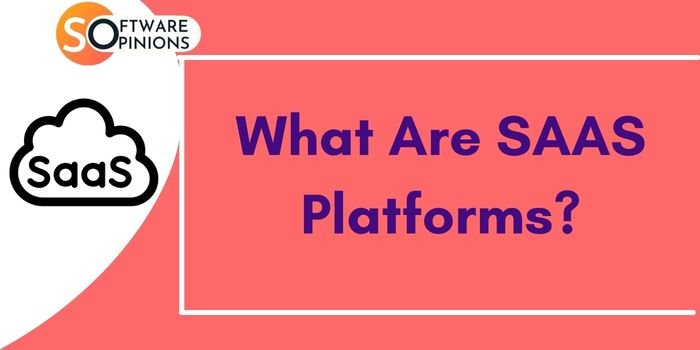 Once we define what the acronym stands for, we really don't need to give an additional explanation.
'Software as a Service' is pretty much what it sounds like i.e., the software is provided as a service.
Let's look at an example again. Examples are great for explaining stuff.
You check your email daily using Gmail, don't you? What's Gmail? It's software…which is provided as a service.
Similarly, take websites like Ahrefs, SEMrush, or Prepostseo. All of these websites provide various types of software as services to their users.
Google Workspace, as a whole, is also an excellent example of a SAAS platform. It provides a bunch of different software and services to its users.
Moreover, a SAAS platform doesn't need to be a collection of software or applications. Dropbox, which is a cloud storage service, is also an example of SAAS whereas it offers only one service.
So, SAAS platforms are basically defined as platforms that are used to sell and provide online cloud-based software/services to consumers.
Why is SEO Important for SAAS Platforms?
Now that we're all done with the basics, let's move on to discussing why SEO is important for SAAS platforms.
Better Lead Generation
Generating leads is more or less the top priority of any brand. A SAAS platform is no different.
SAAS platforms, as we mentioned earlier, sell and provide software solutions to their users. A lot of such platforms are paid and premium and being such, their aim is to maximize their income.
And in order to increase sales and drive more revenue, you need to make sure that you are regularly generating a high number of leads.
SEO is a great way to do that. With SEO, you can make your platform rank higher in the SERPs and get more exposure to potential customers. That way, you can drive more traffic to it and increase the number of leads.
When people use the internet to find a solution for themselves, they start off by searching a general term.
For example, a person looking for a mail client will search up a term like 'free email client' or 'email client for Window's or something. Now, if your SAAS platform happens to be optimized for the keywords related to it's nice, it will show up in front of online users and they will, in turn, visit it.
More Organic Traffic
As compared to paid campaigns, SEO is a much more effective way to increase brand awareness since it can drive more organic traffic to your websites.
Online users don't feel very warm. The majority of online users tend to ignore ads and opt for organic results instead.
So, by making sure that your SAAS platform is optimized for SEO, you will be able to avoid getting ignored by the majority of online users. In other words, since your website will be showing up naturally and organically near the top of the SERPs, it will get more organic traffic.
Getting Qualified Leads
When you optimize your SAAS platform for SEO, you have to target specific keywords which can include both long-tail and short-tail ones.
Short-tail keywords are usually very general and broad. On the other hand, long-tail keywords are more specific.
For example, a short-tail keyword would be "Shoes online" whereas a long-tail keyword would be "Shoes for men online in New York". And as you can see, the latter is much more specific.
So, coming back to the point, if you happen to optimize your website for the right long-tail keywords, you will be able to attract qualified leads to your platform. Qualified leads can be defined as the people who come with the formed intention and plan of spending money rather than just browsing.
As compared to normal leads, qualified leads are less likely to abandon a website once they open it.
Read More: Does SEO Copywriting Impact Your Website Growth?
Conclusion
These were some of the reasons why SEO is very important for your SAAS platform.
A SAAS platform is, in theory, the same as any other online product or service provider. Since SAAS platforms provide 'software' as a service, they also have to take the same steps to promote themselves just as traditional online stores and brands.
To sum it up, SEO is essential for SAAS platforms because it can help them in generating qualified leads and driving more organic traffic.