With the rapidly increasing demand for applications in every sector, enterprises partner with IT firms to back up and support their software development procedures.
As a result, Outsourcing companies are gaining considerable capital as their client base is quickly accelerating.
However, every institution is in needs to find a definitive IT outsourcing partner who can help them in the long run. Here are the IT Outsourcing tips to make right decision & hire right partner.
Also, the Outsourcing market currently has a value of 92.5 Billion USD with a contract value of 66.5 Billion USD.
Nowadays, you can see a lot of organizations offering software development outsourcing services, but only a few of them align with their standards throughout the process.
So, let's go through some expert tips that can help you choose the right partner in this vast outsourcing market.
Must consider IT Outsourcing Tips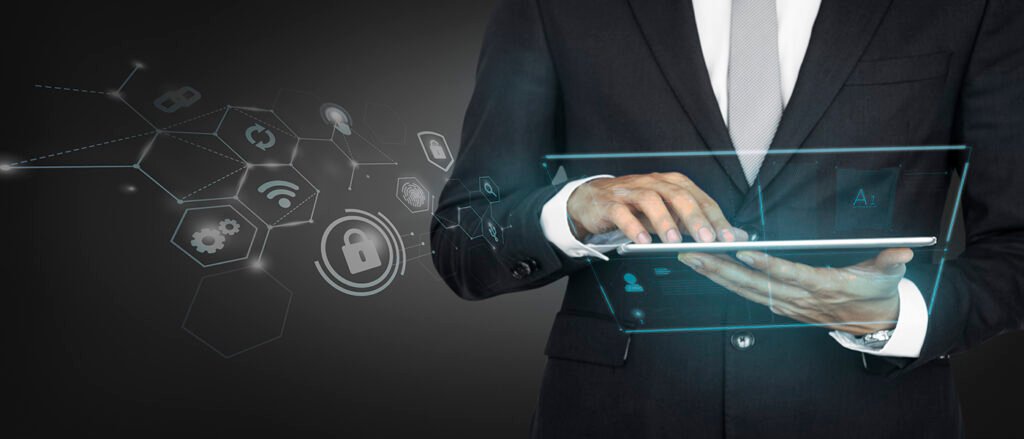 Go Through Portfolio
Examining the portfolio of an outsourcing company is one of the best ways to know about its capabilities to understand business requirements and develop a solution fulfilling them.
Whenever you have to select a reliable IT partner, you must evaluate their previous work and feedback from their clients.
In addition, if the software is available for public use, then you should install it on your machine and analyze whether all the information available on the company's website is true or not.
As a result, you will have a clear insight into whether the IT outsourcing company is authentic and whether it can cover all your needs or not.
Interview with Team
Interviewing is a reliable approach to learning more about a person, skills, and experience.
Before finalizing the company and signing the official documents, you must interview the development team. It will aid you in identifying the strengths and weaknesses of a person.
Also, you will get an overview of the people you are going to work with.
In addition, you can create a multi-stage interview process, in which you will assess communication, reasoning, analytical, programming, and problem-solving skills. It will help you to verify whether the IT outsourcing firm has potential resources for your project or not.
It is an important step, and you should never skip it whenever picking out an IT firm.
Analyze the Software Development Outsourcing Services
Various outsourcing firms are available, and each offers a different set of services.
While consulting with them, you must go through all the services they can provide.
Furthermore, always remember to select a company providing the following development services.
Custom App Development
Custom API Development
Migration and Modernization
UI/UX Strategizing and Implementation
SEO-Friendly Development
Mobile App Development
App Support and Maintenance
Cloud Integration
If the company offers you all development and post-development services, you must shortlist it and select it as your enterprises partner if it fulfills the criteria.
Getting support services from the same company is always beneficial and it also saves additional expenses.
Verify IT Outsourcing Company from external sources
Create a list of all the outsourcing companies you found reliable and authentic while searching on the internet.
After that, try to research their customer feedback, reviews from people on other websites, and the company's performance in recent years.
You can get such details from Clutch.co.
In addition, you can use LinkedIn and discover posts regarding the company and analyze whether it can be the best fit for your project or you have to find another one.
Assure Quality, not Less Budget
Quality and high-performance applications must be your priority, as they can increase productivity and market capital.
Various companies offer cheap development services, but their final products are not up to the mark and create complexities for your end-users.
You must always ask the company to define their working procedure and how they ensure the app quality.
Many organizations have a strategic multi-step approach, under which they test software in different environments and remove all the bugs and errors.
If the company can provide an accurate answer regarding quality assurance, you should only move with it further.
Always ask for Documentation.
Documenting all the essential information, including source code, is the most vital aspect of every app development.
During the consultation and interview phase, ask the company whether they create and provide Documentation.
It helps in app modernization and migration procedures and helps to reinforce the solution from any stage impeccably.
Moreover, you must enquire about the below-listed documents and obtain them from your outsourcing IT company:
Data Flow Diagrams
Low-level and High-Level Designs
Architecture Designs
API, Source Code and Cloud Configuration Documentation
SRS Document
Clarify your Requirements
Before reaching out to any IT firm, define all your business and technical requirements.
As a result, you can search accordingly and find a productive technology partner if you know your requirements.
In addition, it also aids the development team in creating a project scope and finalizing the resource, time, and cost requirements.
Once you know your primary and secondary requisites, you can discuss all your queries efficiently and ask accurate questions in the interview. Besides this, you can select the web development technology and discover a company dealing in its development services.
Examine IT Firm's expertise
Every organization is an expert in a different domain such as some ensure to provide top-notch .NET services, and some promise cutting-edge Node JS solutions.
Likewise, every company lists its expertise on its website.
Before reaching out to any IT organization, you must analyze the area of their expertise and their previous projects using that technology.
By following this mechanism, you will assuredly get a well-founded ally for fabricating applications.
From an industry-experts viewpoint, you must always choose the company assuring and showcasing their expertise in the technology of your choice.
Pick Out Hybrid Engagement Model
A genuine and trusted company offers multiple engagement models to their clients, supporting them in saving additional expenses.
If you have a small-scale project, then pre-defined models, such as resource and time-based and fixed price, can be a perfect fit.
However, if you have to furnish a large-scale application, you should pick out a company offering a hybrid pricing model. It will help you save money by paying only for the resources you are utilizing.
Additionally, it will allow you to introduce dynamic business demands and craft applications accordingly.
Read More: 5 Best Paraphrasing Apps For Android Users
Conclusion
With the trend of opting for an IT outsourcing company increasing, it is essential to have appropriate knowledge about partnering with a reliable firm.
By following the tips given by veteran professionals, you can get an incredible team who can ensure an avant-garde solution, covering edge-to-edge requirements.
Always remember to examine the portfolio, interview with the team, select a hybrid engagement model, and analyze the customer feedback. In addition, always ask to provide the Documentation and sign NDA to maintain data integrity.
Additionally, only finalize if the firm assures quality products and services comply with your requisites.